Dining Experience Feedback
We welcome feedback from our guests and are grateful to receive five star reviews on the most popular review platforms including Google, Yelp, Facebook, and Tripadvisor.
---

FIVE OUT OF FIVE
Incredible meal. Ramón was a fantastic waiter and the kampachi tuna/salmon was probably the best fish I've ever had in my life. I've already told multiple people about my great experience. 5-stars.


FIVE OUT OF FIVE
Especial thanks to professional chef, Best steak I ever had, everything was so delicious! And hospitality was awesome. Definitely I will recommend this restaurant to all my friends!


FIVE OUT OF FIVE
I did the dine out menu for lunch. I was met with friendly service from start to finish. The server was very professional and attentive to my needs. I enjoyed the festive drinks while taking pictures of the food with mountains and waters in the background. The view was amazing and the vibe was relaxing. Definitely the best restaurant in town.

FIVE OUT OF FIVE
Outstanding service. The food was incredible, the view and atmosphere was very nice and the service was impeccable.


FIVE OUT OF FIVE
My friend and I made dinner reservations at Five Sails and were greeted with utmost courtesy at the lobby. The concierge on the ground floor was helpful in guiding us in the direction towards the elevator. Once we got seated, we were met with a spectacular view of the harbour, mountains, and city lights. We were quickly introduced to our server who was kind, professional, and personable from the beginning to end of our time there. We were brought glasses of champagne as we decided on our appetizers and drinks. The General Manager was also very courteous as he made his way around to all the tables to ensure everything was up to standard at this restaurant. The risotto and foie gras were unbelievable and the pork main dish was a splendid surprise with how savoury and flavourful it was. If one enjoys sweet and savoury, I definitely recommend the duck. To end off our night, we were brought excellently plated desserts that wrapped up our night perfectly. I will definitely be back here when I'm back in the west coast.


FIVE OUT OF FIVE
My friend and I came to visit from Toronto and were recommended this restaurant. Everything about it was amazing from the amazing quality of food that left me pure bliss to the friendly and professional service from our waitress. Even the manager took the time to ensure that every guests was having a great time. And to top it off an amazing one of king view of the bay was breathing taking. For sure will come again!

FIVE OUT OF FIVE
We had dinner at Five Sails last night. The beautiful setting overlooking the Vancouver harbour create the perfect ambiance for the stellar food and impeccable service. From the amuse bouche to the small treats served at the end of the meal everything was perfect. Highly recommend it.

FIVE OUT OF FIVE
Bartender Ben was amazing. Will definitely be back.

FIVE OUT OF FIVE
Great service; we were well taken care of


FIVE OUT OF FIVE
My boyfriend booked here for my birthday.We were welcomed warmly and both the lady at the front door and our server wished me happy birthday. We got complementary appetizer as well as a mini birthday cream puffs with a candle. Our server was very attentive and friendly. We enjoyed our short discussion with him. Food tasted amazing. A plate full of little adventure :) designed beautifully! Quality was great!!!! I got the duck breast and my boyfriend got the lamb. Both are highly recommended!!! My big plate of dessert "trois profiteroles" was full of different delicious tastes!!


FIVE OUT OF FIVE
While there's always some doubt when a favourite restaurant changes hands after many years, The Five Sails is as good if not better than ever. The menu is somewhat simplified during the Covid crisis but there's always something interesting as well as delicious. The service remains excellent with several staff remaining from the previous management, and with the restaurant now open for lunch you can really enjoy the wonderful panoramic view.

FIVE OUT OF FIVE
The food was amazing and the service provided by Ramon was excellent. We will definitely come back and recommend it....

FIVE OUT OF FIVE
Food was fantastic, deserts were fabulous. Our server was great. We had a beautiful time. Thank you.

FIVE OUT OF FIVE
Special thanks to Mgr Jayson and Lora who went out of way to welcome us and gave us the maximum cooperation help and hospitality Thanks and regards


FIVE OUT OF FIVE
Price and portion are very standard for fine dining place with amazing food


FIVE OUT OF FIVE
We were visiting to celebrate my husband's birthday. They really do pay attention to special occasions and gave us a very nice and private spot. The server was very attentive and nice, we had a fantastic time there. Food was delicious and seasoned well, definitely will come back again. Highly recommended!


FIVE OUT OF FIVE
Wow. While the pandemic has definitely been hard on this restaurant (very few tables with people), their quality hasn't slipped. Fantastic service from the wait service and delicious meals. I may have started with the lobster bisque 3 times.... Scampi risotto and halibut meals were also delicious. Then there's the view.... stunning.

FIVE OUT OF FIVE
Staff were great

FIVE OUT OF FIVE
That was an amazing experience, everything was perfect! Thanks for making our special night beautiful :)

FIVE OUT OF FIVE
I only wish success in these difficult covid-19 times. A wonderful setting with superb preparation and presentation. Attentive service. Did miss in the ambience the buzz of other diners as in the past. Thank you


FIVE OUT OF FIVE
Great late evening, we were looking for something light to eat. We ended up at the sails with a fabulous view and fabulous desserts! We did start with yummy bowls of Lobster bisque. Having no reservations we didn't get a window table, but they offered us a settee for two facing the view that was perfect, We will definitely return for dinner.


FIVE OUT OF FIVE
exquisite, that's all

FIVE OUT OF FIVE
We enjoyed our evening. There's a lot of creativity from components to presentation to flavor of the food.

FIVE OUT OF FIVE
Excellent food, superior experience! Well done!


FIVE OUT OF FIVE
If you want a memorable dinner experience - try Five Sails. The view is fabulous ... the service is wonderful. The food is tasty and artfully presented. Waiters are diligent and make sure your meal is perfect.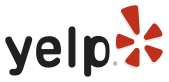 FIVE OUT OF FIVE
Service was exceptional .My date and I shared the scallops, lobster bisque, a green salad, the sablefish and sea bass. They were all amazing. The sea bass was my favourite.Had a lovely glass of wine with the meal too. A phenomenal evening with amazing views, great company, perfect service and superb food.

FIVE OUT OF FIVE
Great view and great service and great food! Special dishes added from the chef as well.


FIVE OUT OF FIVE
Incredible desserts.

FIVE OUT OF FIVE
Everything exceeded our expectations .The food was expertly prepared with innovative touches - popcorn as garnish, pumpkin seeds with the baby pumpkin soup. We particularly enjoyed the pistachio Creme Brulee with the Madeline and pumpkin creme glace .The cocktails were stunning. I appreciated having each course timed well and the dishes described.

FIVE OUT OF FIVE
What can I say? The food was creative and delicious, the serving staff were amazing and very attentive, and view was amazing. A memorable night it was.

FIVE OUT OF FIVE
Celebrated birthday here last night. Their service was fantastic!

FIVE OUT OF FIVE
Dishes were fabulous. Compliments to the chef and amazing dining staff. Simply a great dinner.


FIVE OUT OF FIVE
This has always been a world class establishment but now that the Glowbal Group has picked it up, it's next level. Amazing Caviar, Chef creations from a master and a cocktail list to keep the conversation lively. Absolutely love this place.

FIVE OUT OF FIVE
Highly recommend!! Amazing views. Fabulous drinks and delish food.

FIVE OUT OF FIVE
Food and service like I've never experienced before. Truly amazing and worth every dollar spent!


FIVE OUT OF FIVE
Two friends reunited after months apart; we chose to dine somewhere posh for our first visit to Vancouver and Five Sails seemed to check all the boxes. To say we were blown away by the hospitality would be an understatement; to say the food was divine would be under selling; to say the service was genuine would be modest. We were overwhelmed by the caliber of service, the views, the taste and the warmth of the team. Christophe in particular was the most accommodating and proud host we could have had. From greeting us with champagne to celebrate the special occasion, to offering us a tailored dining experience despite having a full restaurant, we could not have been more grateful for this evening. Without a doubt the most memorable dinner of our entire two week holiday together.

FIVE OUT OF FIVE
Absolutely loved everything about this fine dining restaurant! The service was impeccable, food delicious, and along with it a stunning view. The wait for our food wasnt long at all. They brought complimentary appetizers from the chef and sour dough bread for free as well as tasty bite sized desserts with the bill. Would 100% recommend. Thank you for the experience!

FIVE OUT OF FIVE
Appetizers and desserts are great and exceptional! Atmosphere is also great.

FIVE OUT OF FIVE
Excellent restaurant! Would recommend to anyone.

FIVE OUT OF FIVE
Delicious food, amazing presentation, and excellent service - highly recommended!

FIVE OUT OF FIVE
Our experience was phenomenal. The view, the food, the service, the presentation. Not one complaint.

FIVE OUT OF FIVE
An absolutely perfect meal in every way, thank-you! It was my sister's 'special' birthday and your restaurant made it exceptional. I'm sure we were seated at the best table with perfect views, thank-you. ******'s husband couldn't be there due to fighting fires and only I could attend from our family members due to Covid restrictions. Ramon, you made our evening so special. Thank-you for your attention to every detail. The food was amazing as was the wine, Ramon's suggestion. Thank-you for the 'Amuse Bouche', the exquisite birthday cake surprise, and the tiny tarts. It was the very best time. Thank-you!

FIVE OUT OF FIVE
Breathtaking views of Vancouver waterfront and North shore. The service was impeccable and the food was excellent.

FIVE OUT OF FIVE
I give this restaurant the highest review. The service, the quality of food and Ambiance are at the top.


FIVE OUT OF FIVE
Wonderful. Five sails is one of the finest dining experiences in Vancouver with an amazing view. If you're looking for a great dinner with gorgeous sweeping views of Vancouver, this is for you. The service and food were phenomenal and the drinks were amazing as well. Definitely will be returning on my next visit to Vancouver.

FIVE OUT OF FIVE
The restaurant offers a stunning view and a gourmet culinary experience. Presentation of every dish is truly artistic! The service is great!

FIVE OUT OF FIVE
Great food wonderful ocean view my son had an unforgettable birthday thanks to all staff amazing service.


FIVE OUT OF FIVE
Great view! Very romantic and the staff was extremely professional and warm. Highly recommended.


FIVE OUT OF FIVE
Due to COVID-19, the restaurant spaced out the tables along the windows giving diners amazing front row water view; plus safety and privacy at the same time. Five Sails is a beautiful restaurant. Food quality, service and ambience all top notch. The service staff is attentive but not intrusive. Our meals, both the halibut and the scallops, came beautifully presented, fresh and delicious. Our Prosecco nicely chilled. The lemon tart a must try. And thank you Christophe (manager) for looking after us. We will be back and soon!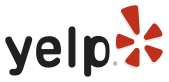 FIVE OUT OF FIVE
My goodness! Where should I start? My husband always wanted to bring me here, so I decided to surprise him for HIS birthday and take him to his favourite spot! I made the reservations online the day of his birthday and we were pleasantly greeted at the entrance and taken to our seat with a spectacular water view. There were others seated in the middle of the room with lesser views, but this place is small enough that you will likely get "some sort of view" no matter where you seat, expect at the bar and closer to the entrance door. We started with wine and our waiter brought us bite size "chef's treats" including soup and ceviche, which were quite tasty! For dinner I had the steak and my husband had the duck. They were equally perfect. For dessert we had a hard time deciding, but we were very happy with our choice. I picked the Tonka Beans and Chocolate Tart. Just look how gorgeous the presentation is. It tasted even more delicious. I highly recommend this restaurant for special occasions. The service and food are superb!
❮
❯
Share Your Experience
Contact us directly by emailing info@fivesails.ca, use the form here to send us your feedback, or write a review using the links below on Google, Yelp, Facebook, and Tripadvisor.
---
Write A Review
Click the logo below to write a review on your preferred review platform.

LOCATION
R LEVEL
410 - 999 CANADA PLACE
HOURS
MON - FRI NOON TO LATE
SAT - SUN 5:00PM TO LATE
CONTACT
604-844-2855
INFO@FIVESAILS.CA
@FIVESAILSVANCOUVER
RESERVE
Join us for dinner and then spend the night at the beautiful Pan Pacific Hotel where you will enjoy easy access to your room from our restaurant.