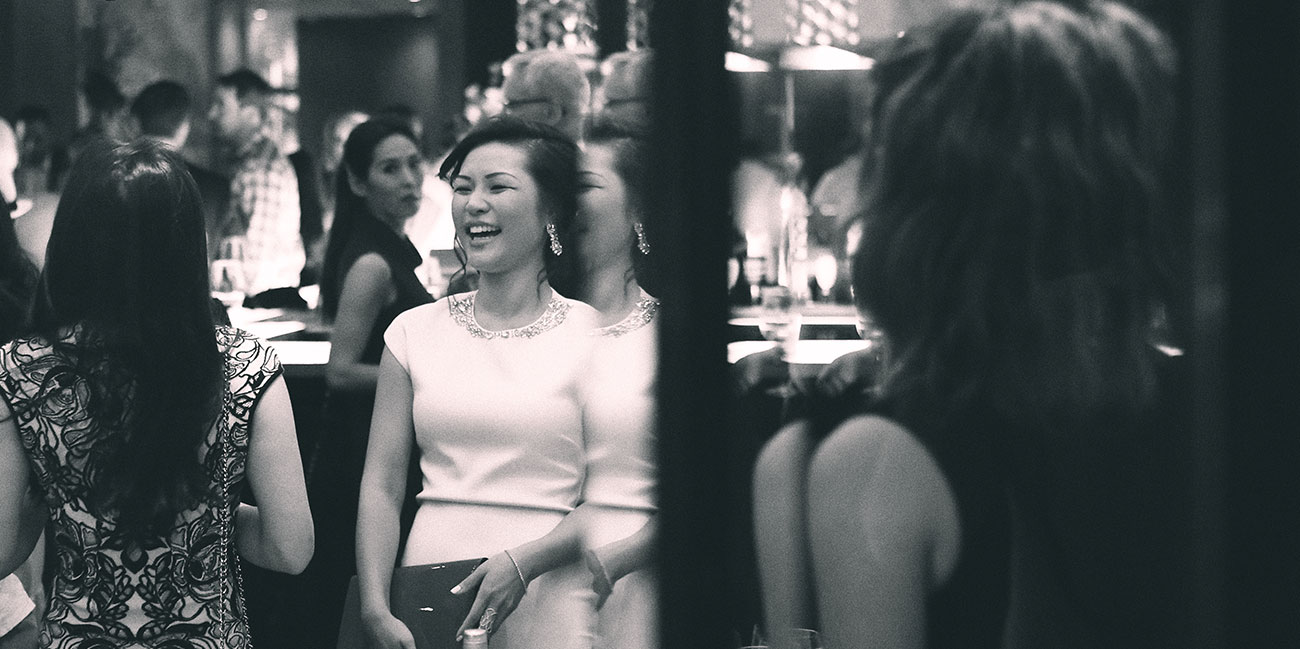 LUNCH
Oysters On The Half Shell


Kusshi 3.70each 39dozen
british columbia


Malpeque 3.25each 34dozen
pei


Little Wing 2.85each 30dozen
british columbia


Dozen Oysters 29
chef's selection served with yuzu & pink peppercorn mignonette
Raw Bar

Prawn Louie 16
mango & jalapeño coulis, remoulade
Ahi Tuna Tartare 15
pineapple, mango, taro chips

Ahi Tuna Carpaccio 15
chili, leek oil, pickled horseradish
SOUP & SALAD

Prawn & Pumpkin Bisque 11
saffron rouille, fennel, tempura
Burrata & Salad 16
caramelized honey vinaigrette, candied nuts
Caesar Salad 10
baby gems, sourdough, white anchovies

Apple Chopped Salad 11
medjool dates, fuji apples, blue cheese, pumpkin seeds
Appetizers

King Crab Rockefeller 22
hollandaise, pancetta dust
Crispy Calamari 14
fresno chilies, cilantro, yuzu aioli
Queso Fundido 14
chorizo, oaxaca cheese, navajo fry bread, charred jalapeño

Lobster Tail 22
sake butter
Tierra Y Mar 10
tiger prawn, chorizo, tomatillo salsa
Halloumi Cheese 8
olive oil, lemon
Lamb Lollipop 12
harissa yogurt
Wild Mushrooms 6
dashi thyme consommé
Bacon Wrapped Okra 6
spicy aioli
Japanese Eggplant 7
ginger ponzu
Ginger-Soy Beef 9
peanut sauce
Beef Tongue 8
sesame-garlic aioli
Kurobuta Pork Cheek 8
spicy miso
Al Pastor Pork 9
achiote, pineapple
Tsukune 8
chicken meatball, cured organic egg yolk & soy
Chicken 6
yogurt marinated
Robata Platter 39
chef selection from the robata grill
Signature EntreÉs
Chimichurri Steak Salad 19
grilled beef striploin, butter lettuce, roasted beets, blue cheese
Pan Seared Sockeye Salmon 24
roasted acorn squash, baby kale, hazel nuts, quince
Lobster Falafel Salad 19
butter lettuce, olives, harissa yogurt

Tiger Prawn Salad 18
carrot ginger quinoa, mint, kimchi roasted vegetables
Chicken Caesar Salad 17
baby gems, sourdough, white anchovies
Miso Marinated Sablefish 27
shitake consommé, soba noodle salad, sesame
LUNCH 45
Glowbal Burger 16
sautéed onions, jack cheese, old bay fries
Truffled Ham & Brie Melt 16
capicola, truffle fries, caesar salad
Turkey Panini Dip 16
orange jam, walnut & cranberry bread, duck jus
PASTA
Crab & Tiger Prawn Pasta 29
chanterelle mushrooms, mussels, garlic cream
Casarecce 17
smoked bacon, wild mushrooms, dashi beurre blanc
Short Rib Pappardelle 24
wild mushroom, spinach, pine nuts, café au lait sauce
Truffled Spaghetti & Signature Meatballs 21
pomodoro, tête de moine
Rigatoni Pomodoro 16
tomatoes, garlic, fresh basil
Daily Risotto MP
featuring seasonal ingredients
STEAK

Prime Filet Mignon 6oz 32

USDA Prime Striploin 10oz 33
JAPANESE WAGYU
PRICED PER OUNCE

Wagyu Striploin (6oz, 8oz, 12oz) 19

Wagyu Rib-Eye (8oz, 12oz) 18

Gluten Friendly

sustainably sourced seafood
DINNER
Oysters On The Half Shell


Kusshi 3.70each 39dozen
british columbia


Malpeque 3.25each 34dozen
pei


Little Wing 2.85each 30dozen
british columbia


Dozen Oysters 29
chef's selection served with yuzu & pink peppercorn mignonette
Caviar
sustainably farmed white sturgeon caviar served with traditional condiments

Northern Divine MP
british columbia
Raw Bar

Prawn Louie 16
mango & jalapeño coulis, remoulade
Ahi Tuna Tartare 15
pineapple, mango, taro chips
Crudo Mosaic 16
chef's selection of premium seafood, sea salt, olive oil
Toro Crudo 14
sweet soy, quail's egg, espelette
Beef Tataki 18
sesame-soy vinaigrette, garlic chips
Ahi Tuna Carpaccio 15
chili, leek oil, pickled horseradish
Seafood Ceviche 14
ahi tuna, scallops, prawns, coconut aguachile
SOUP & SALAD

Prawn & Pumpkin Bisque 11
saffron rouille, fennel, tempura

Burrata & Beet Salad 16
caramelized honey vinaigrette, candied nuts
Caesar Salad 10
baby gems, sourdough, white anchovies

Apple Chopped Salad 11
medjool dates, fuji apples, blue cheese, pumpkin seeds
Appetizers

King Crab Rockefeller 22
hollandaise, pancetta dust
Crispy Calamari 14
fresno chilies, cilantro, yuzu aioli
Queso Fundido 14
chorizo, oaxaca cheese, navajo fry bread, charred jalapeños

Ginger-Soy Beef 9
peanut sauce
Beef Tongue 8
sesame-garlic aioli
Kurobuta Pork Cheek 8
spicy miso
Al Pastor Pork 9
achiote, pineapple
Tsukune 8
chicken meatball, cured organic egg yolk & soy
Chicken 6
yogurt marinated
Lobster Tail 22
sake butter
Tierra Y Mar 10
tiger prawn, chorizo, tomatillo salsa
Halloumi Cheese 8
olive oil, lemon
Lamb Lollipop 12
harissa yogurt
Wild Mushrooms 6
dashi thyme consommé
Bacon Wrapped Okra 6
spicy aioli
Japanese Eggplant 7
ginger ponzu
Robata Platter 39
chef selection from the robata grill with dipping sauces
Signature EntreÉs

Bison Short Ribs 32
rum-chimichurri, avocado, turmeric mash
Chili & Garlic Fried Sea Bass 34
sweet chili glaze, green papaya slaw
Cioppino 39
lobster, king crab, mussels, prawns, tomato herb broth, crusty garlic bread

Lamb Shank 24
guajillo chili broth, hominy mash, cilantro gremolata

Salmon Two Ways 29
PAN SEARED SALMON: roasted acorn squash, quince, greek yogurt
HARISSA GLAZED: chickpea tagine, medjool dates, harissa

Miso Marinated Sablefish 36
shitake consommé, soba noodle salad, sesame

Surf & Turf Platter 39pp
usda prime striploin, king crab, grilled prawns, crispy brussels sprouts, spiced whipped potatoes
STEAK
all steaks served with a red wine jus, shallot confit

Canadian Prime Filet Mignon 8oz 47

USDA Prime Striploin 14oz 49

Bison Rib-Eye 14oz 55
JAPANESE WAGYU
PRICED PER OUNCE

Wagyu Striploin (6oz, 8oz, 12oz) 19

Wagyu Rib-Eye (8oz, 12oz) 18
PASTA
Crab & Tiger Prawn Pasta 34
chanterelle mushrooms, mussels, garlic cream
Lobster & Burrata Ravioli 32
egg yolk, corn purée, baby heirloom tomatoes, lemon beurre blanc
Casarecce 21
smoked bacon, wild mushrooms, dashi beurre blanc
Short Rib Pappardelle 24
wild mushroom, spinach, pine nuts, café au lait sauce
Truffled Spaghetti & Signature Meatballs 25
pomodoro, tête de moine
Rigatoni Pomodoro 16
tomatoes, garlic, fresh basil
Daily Risotto MP
featuring seasonal ingredients
SIDES
Truffle & Rosemary Fries 7
garlic aioli

Turmeric Whipped Potatoes 8
garlic confit, sour cream
Duck Poutine 13
sunny-side-up duck egg, orange

Whole Roasted Acorn Squash 10
maple brown butter, hazelnuts, kale
Brussels Sprouts 9
parmesan, capers, lemon, chili flakes
Signature Meatballs 9
tomato fondue

Gluten Friendly

sustainably sourced seafood
DESSERT
Crème Brûlée 12
yuzu & vanilla bean, lime financièr, mini macaron
Lemon Tart 12
berry compote, raspberry sorbet, candied orange
Chocolate Crémeux 12
chocolate crumble, dulce o chocolate gelato, passionfruit coulis
Mango Passion Cheesecake 12
vanilla mascarpone cheesecake, mango & passion fruit glaze, mandarin sorbet
Zeppole al Cioccolato 11
italian style doughnuts, hazelnuts, vanilla crème anglaise, amareti biscuit
Pistachio & Cherry Semifreddo 11
amerena cherries, mango jelly, crème anglaise
Gelato & Sorbet 9
seasonal selection, served with fresh berriese
Cheese Plate 15
selection of local artisan cheeses, fruit preserves, crackers
BRUNCH
Spanish Tortilla 13
manchego, prosciutto, potatoes, chorizo, pan con tomate
Brioche French Toast 12
seasonal fruit, honeycomb nibs, chantilly cream
Smoked Salmon Rosti 14
poached eggs, wilted spinach, hollandaise
Glowbal Breakfast 14
2 eggs any style, pork sausage, smoked bacon, focaccia
Crispy Pancetta Benny 13
tabasco hollandaise, potato hash
Avocado Benny 12
vine-ripened tomatoes, wilted spinach, mixed greens
Lobster Omelette 25
lemon mascarpone fennel & apple salad
Truffled Brie Omelette 14
wild mushrooms, fennel & apple salad
Duck Confit Poutine 13
kennebec fries, orange chips sunny-side-up duck eggs

Lobster Tail 22
sake butter
Tierra Y Mar 10
tiger prawn, chorizo, tomatillo salsa
Halloumi Cheese 8
olive oil, lemon
Lamb Lollipop 12
harissa yogurt
Wild Mushrooms 6
dashi thyme consommé
Bacon Wrapped Okra 6
spicy aioli
Japanese Eggplant 7
ginger ponzu
Ginger-Soy Beef 9
peanut sauce
Beef Tongue 8
sesame-garlic aioli
Kurobuta Pork Cheek 8
spicy miso
Al Pastor Pork 9
achiote, pineapple
Tsukune 8
chicken meatball, cured organic egg yolk & soy
Chicken 6
yogurt marinated
Robata Platter 39
chef selection from the robata grill
Signature EntreÉs
Chimichurri Steak Salad 19
grilled beef striploin, butter lettuce, roasted beets, blue cheese
Chicken Caesar Salad 17
baby gems, sourdough, white anchovies

Lobster Falafel Salad 19
butter lettuce, olives, harissa yogurt

Tiger Prawn Salad 18
carrot ginger quinoa, mint, kimchi roasted vegetables
Seared Sockeye Salmon 24
roasted acorn squash, baby kale, hazel nuts, quince
PASTA
Casarecce 17
smoked bacon, wild mushrooms, dashi beurre blanc
Short Rib Pappardelle 24
wild mushroom, spinach, pine nuts, café au lait sauce

Truffled Spaghetti & Signature Meatballs 22
pomodoro, tête de moine

Rigatoni Pomodoro 16
tomatoes, garlic, fresh basil
LUNCH 45
Brunch Burger 17
sautéed onions, jack cheese, fried egg, pickles
Truffled Ham & Brie Melt 16
capicola, truffle fries, caesar salad
Turkey Panini Dip 16
orange jam, walnut & cranberry bread, duck jus

Gluten Friendly

sustainably sourced seafood
COCKTAIL HOUR MENU
$5 feature beer, wine & cocktails and 50% off the entire Cocktail Hour Menu. Daily from 2:30pm – 5:30pm.
Oysters On The Half Shell


Kusshi 3.70each 39dozen
british columbia


Malpeque 3.25each 34dozen
pei


Little Wing 2.85each 30dozen
british columbia


Dozen Oysters 29
chef's selection served with yuzu & pink peppercorn mignonette
Caviar
sustainably farmed white sturgeon caviar served with traditional condiments

Northern Divine MP
british columbia
Raw Bar

Prawn Louie 16
mango & jalapeño coulis, remoulade
Ahi Tuna Tartare 15
pineapple, mango, taro chips
Beef Tataki 18
sesame-soy vinaigrette, garlic chips

Ahi Tuna Carpaccio 15
chili, leek oil, pickled horseradish
SOUP & SALAD

Prawn & Pumpkin Bisque 11
saffron rouille, fennel, tempura
Caesar Salad 10
baby gems, sourdough, white anchovies

Apple Chopped Salad 11
medjool dates, fuji apples, blue cheese, pumpkin seeds
Appetizers
Crispy Calamari 14
fresno chilies, cilantro, yuzu aioli
Queso Fundido 14
chorizo, oaxaca cheese, navajo fry bread, charred jalapeño

Ginger-Soy Beef 9
peanut sauce
Beef Tongue 8
sesame-garlic aioli
Kurobuta Pork Cheek 8
spicy miso
Al Pastor Pork 9
achiote, pineapple
Tierra Y Mar 10
tiger prawn, chorizo, tomatillo salsa
Bacon Wrapped Okra 6
shiso gremolata
Japanese Eggplant 7
ginger ponzu
Signature EntreÉs
Cioppino 39
king crab, mussels, prawns, tomato herb broth, crusty garlic bread

Lamb Shank 24
guajillo chili broth, hominy mash, cilantro gremolata
JAPANESE WAGYU

Wagyu Rib-Eye 12oz 216
PASTA
Casarecce 21
smoked bacon, wild mushrooms, dashi beurre blanc
Short Rib Pappardelle 24
wild mushroom, spinich, pine nuts, cafê au lait sauce
Truffled Spaghetti & Signature Meatballs 25
pomodoro, tête de moine
Rigatoni Pomodoro 16
tomatoes, garlic, fresh basil
SIDES
Truffle & Rosemary Fries 7
garlic aioli
Turmeric Whipped Potatoes 8
garlic confit, sour cream
Duck Confit Poutine 13
sunny-side-up duck egg, orange
Whole Roasted Acorn Squash 10
maple brown butter, hazelnuts, kale
Brussels Sprouts 9
parmesan, capers, lemon, chili flakes
Signature Meatballs 9
tomato fondue

Gluten Friendly

sustainably sourced seafood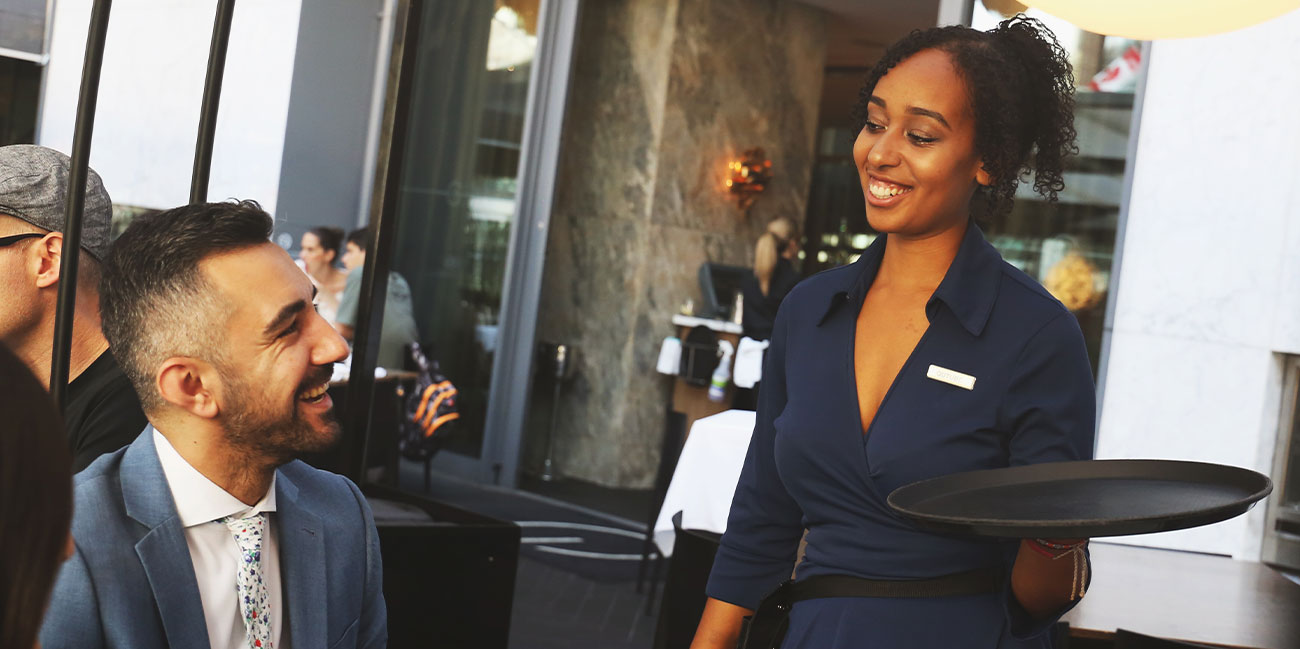 BURGER AND A BEER
Every Friday lunch, join us at Glowbal for an $11 burger & feature beer.
COCKTAIL HOUR
$5 feature beer, wine & cocktails and 50% off the entire Cocktail Hour Menu. Daily from 2:30pm – 5:30pm.

YOUR EVENT, YOUR WAY
Large parties have their pick of the biggest selection of private dining rooms in the city, each space offering a distinct personality (think gold wallpaper VS. quilted leather cladding).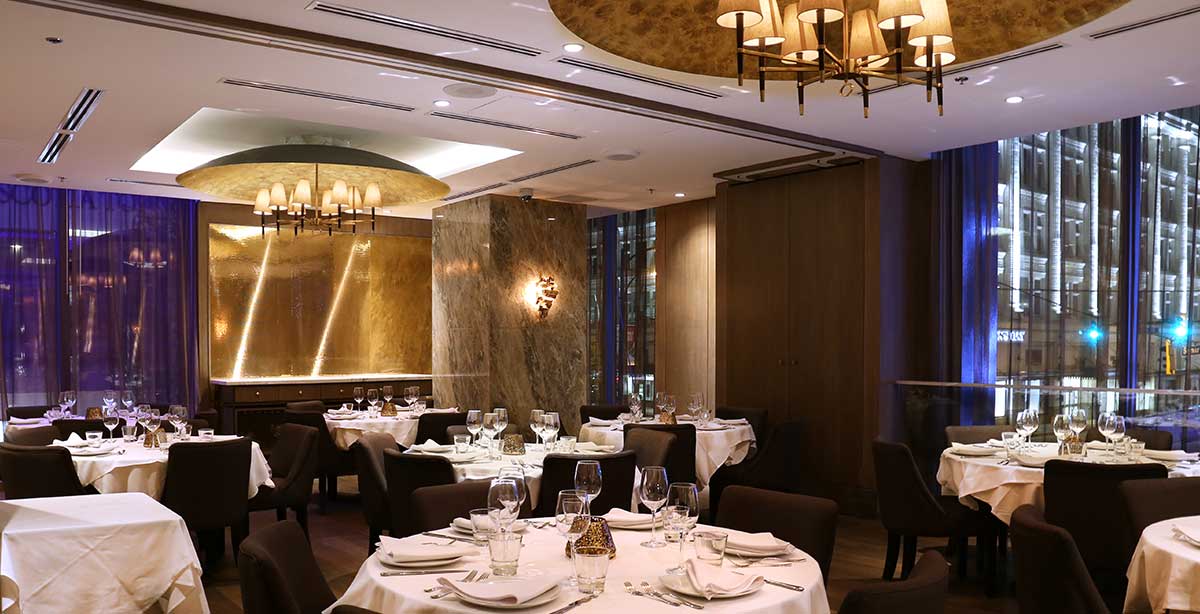 The Gold Room
Fully private room with multiple arrangements and group menus for up to 60 guests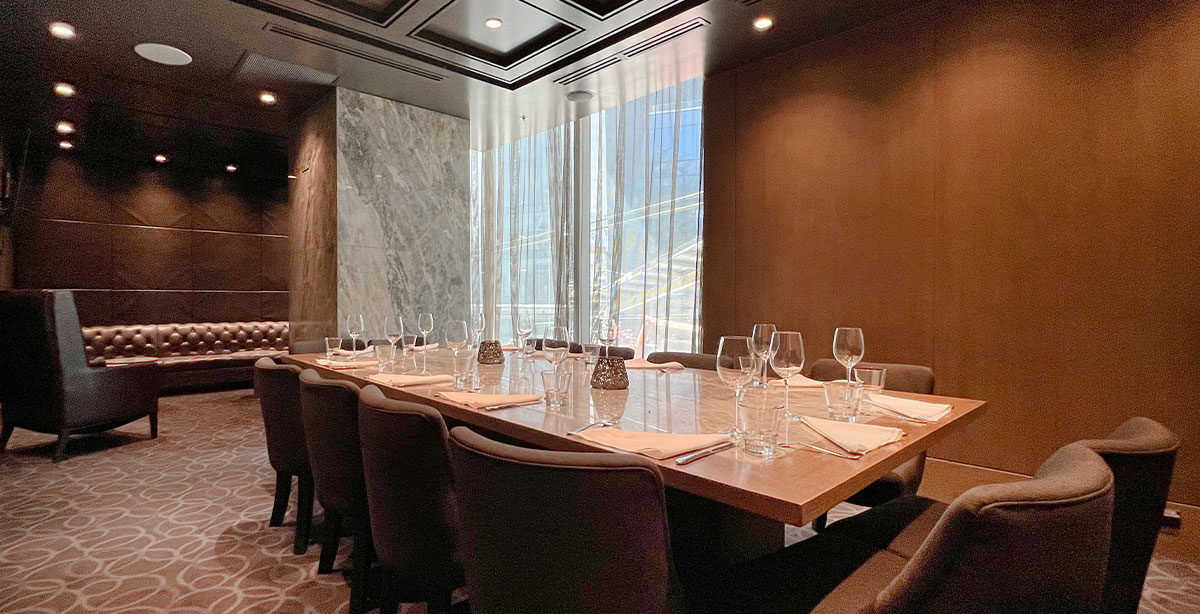 The Marilyn Room
Fully private room. Includes dining area, lounge seating, two flatscreen tv's and group menus for up to 12 guests.