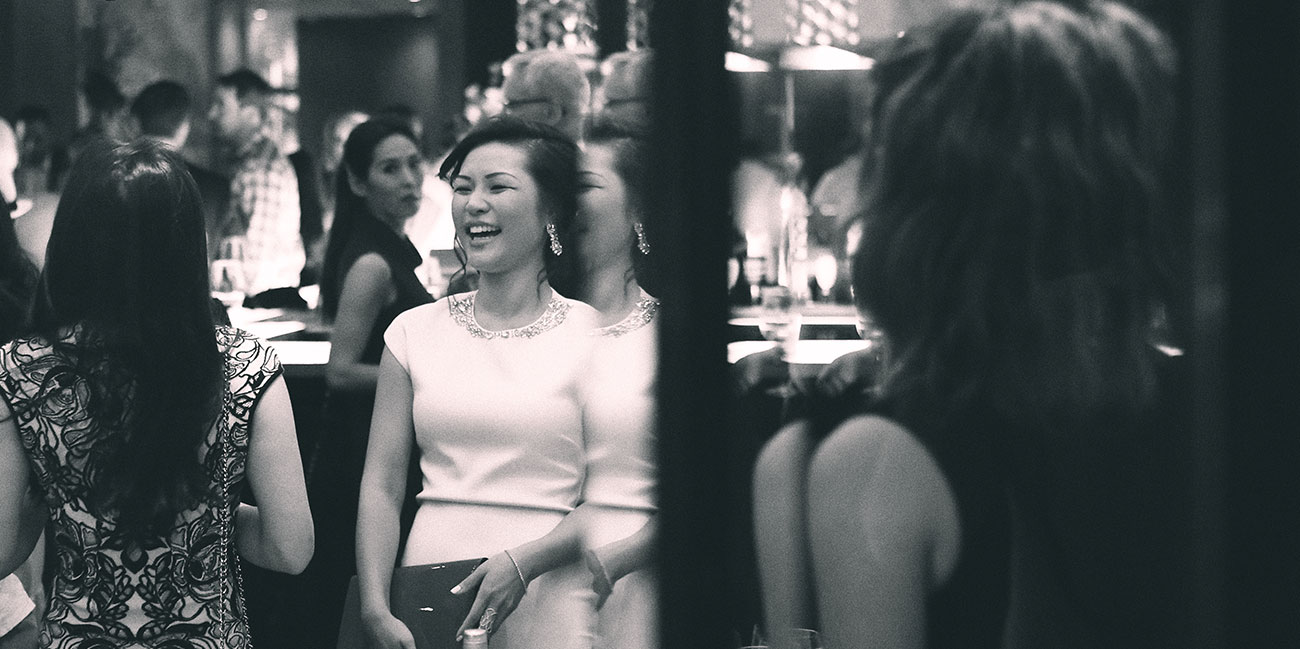 LUNCH
Oysters On The Half Shell


Kusshi 3.25each
british columbia


West Coast Feature 2.95each


East Coast Feature 3.25each


Dozen Oysters 29.95
red wine shallot & chive mignonette
Appetizers
Ahi Tuna Tower 16.95
ahi tuna, avocado, mango, seasame, cilantro, wonton chips
Carpaccio 13.95
mustard seeds, garlic herb tuscan loaf, dijon-horseradish aioli
Crispy Calamari 12.95
fresno chilies, cilantro, citrus aioli
Spinach & Artichoke Dip 13.95
crab, artichokes, sun-dried tomatoes, cream cheese, toast points

Smoked Sable Fish Chowder 10.95
served tableside | wild mushrooms, double smoked bacon
Burgers & Sandwiches
Glowbal Burger 15.95
7oz burger patty, green leaf lettuce, tomato, pickle, mayo, mustard, aged cheddar, brioche bun
Lobster Filled Grilled Cheese 19.95
atlantic lobster, fontina, provolone cheese, green salad
New York Steak Sandwich 17.95
carmamelized onions, mushrooms, garlic baguette
SALADS

Market Salad 17.95
chicken, beets, avocado, tomatoes, corn, carrots, baby greens, champagne vinaigrette

Ahi Tuna Salad 18.95
seared rare ahi tuna, artichokes, charred peppers, vinaigrette, beets, fennel, spring greens

Prawn & Quinoa Salad 18.95
cucumbers, avocado, tomatoes, almonds, goat's cheese, buttermilk dressing
Blackened Chicken Caesar 14.95
romaine lettuce, croutons, lemon & caper vinaigrette
Apple Chopped Salad 12.95
fiji apples, watermelon, macedonian feta, pumpkin seeds, honey-thyme vinaigrette

Buratta Salad 16.95
heirloom tomatoes, basil, lemon, extra virgin olive oil

KING MUSHROOM TEMPURA 2.50
BACON WRAPPED SCALLOP 3.95
Satay Platter 27.95
chef selection from the robata grill with dipping sauces
PASTA
Truffled Spaghetti & Signature Meatballs 24.95
tomato fondue, tête de moine, shaved truffles
Scallop & Prawn Carbonara 26.95
pancetta, scallions, free range egg, black pepper, parmigiano-reggiano
Pappardelle 21.95
braised short ribs, wild mushrooms, pine nuts, spinach
Rigatoni & Tomato Ragu 14.95
basil, extra virgin olive oil, pecorino

SPAGHETTI BOLOGNESE
meat ragu, tomatoes, basil
BUTTERMILK CHICKEN SANDWICH
jalapeño jack cheese, lime aioli brioche bun
FISH & CHIPS
beer battered cod, fries, coleslaw
AVOCADO TOAST
avocado, soft boiled eggs, prosciutto roasted tomatoes, sourdough
LAND
all proteins served with buttermilk mashed potatoes seasonal vegetables, and maître d' butter
USDA Prime Beef Sirloin | 8oz 27.95
Half Roasted Chicken 26.95
Fish


Salmon 25.95
baby potatoes, squash purée, roasted cauliflower

Ahi Tuna 27.95
baby potatoes, squash purée, roasted cauliflower

Gluten Friendly

sustainably sourced seafood
DINNER
Oysters On The Half Shell


Kusshi 3.25each
british columbia


West Coast Feature 2.95each


East Coast Feature 3.25each


Dozen Oysters 29.95
red wine shallot & chive mignonette
Appetizers
Ahi Tuna Tower 16.95
ahi tuna, avocado, mango, seasame, cilantro, wonton chips
Carpaccio 13.95
mustard seeds, garlic herb tuscan loaf, dijon-horseradish aioli
Crispy Calamari 12.95
fresno chilies, cilantro, citrus aioli
Mussels 14.95
thai green curry, coconut, chili, lemon grass, tuscan loaf
Proscuitto & Burrata 16.95
hazelnuts, toast points, arugula, quince-pear vinaigrette
Spinach & Artichoke Dip 13.95
crab, artichokes, sun-dried tomatoes, cream cheese, toast points
Prawn Cocktail 12.95
horseradish cocktail sauce

Smoked Sable Fish Chowder 10.95
served tableside | wild mushrooms, double smoked bacon
SALADS

Market Salad 17.95
chicken, beets, avocado, tomatoes, corn, carrots, baby greens, champagne vinaigrette

Ahi Tuna Salad 18.95
seared rare ahi tuna, artichokes, charred peppers, vinaigrette, beets, fennel, spring greens

Prawn & Quinoa Salad 18.95
cucumbers, avocado, tomatoes, almonds, goat's cheese, buttermilk dressing
Caesar Salad 9.95
romaine lettuce, croutons, lemon & caper vinaigrette
Apple Chopped Salad 12.95
fiji apples, watermelon, macedonian feta, pumpkin seeds, honey-thyme vinaigrette

Buratta Salad 16.95
heirloom tomatoes, basil, lemon, extra virgin olive oil

KING MUSHROOM TEMPURA 2.50
BACON WRAPPED SCALLOP 3.95
Satay Platter 27.95
chef selection from the robata grill with dipping sauces
PASTA
Truffled Spaghetti & Signature Meatballs 24.95
tomato fondue, tête de moine, shaved truffles
Scallop & Prawn Carbonara 26.95
pancetta, scallions, free range egg, black pepper, parmigiano-reggiano
Pappardelle 21.95
braised short ribs, wild mushrooms, pine nuts, spinach
Rigatoni & Tomato Ragu 14.95
basil, extra virgin olive oil, pecorino
LAND
all proteins served with buttermilk mashed potatoes seasonal vegetables, and maître d' butter
Angus Reserve Beef Tenderloin | 6oz 42.95
USDA Prime Beef Sirloin | 8oz 27.95
Angus Reserve Ribeye | 14oz 46.95
Half Roasted Chicken 26.95
Glowbal Burger 18.95
7oz burger patty, green leaf lettuce, tomato, pickle, mayo, mustard, aged cheddar, brioche bun
Fish & Shellfish

Sable Fish 36.95
soba noodles salad, asian vegetables, mushroom consommé


Salmon 25.95
baby potatoes, squash purée, roasted cauliflower

Ahi Tuna 27.95
baby potatoes, squash purée, roasted cauliflower
Lobster Paella 34.95
chorizo, chicken, saffron, tomatoes

Halibut Fish & Chips 19.95
tartar sauce, lemon, coleslaw
SIDES
Brussels Sprouts 9.95
parmesan, capers, lemon, chili flakes
Whipped Potatoes 8.95
brown butter

Gluten Friendly

sustainably sourced seafood
VALENTINE'S MENU
CHOOSE ONE APPETIZER, ENTRÉE, AND DESSERT - $60 PER PERSON
Appetizers
PROSCIUTTO & BURATTA
grilled focaccia, arugula, quince pear vinaigrette
-or-
WAGYU BEEF CARPACCIO
black garlic, mustard aioli & herbed focaccia
-or-
SCALLOP CRUDO
blood orange caviar, candied, pistachio, avocado purèe
-or-
CRISPY CALAMARI
fresno chilli, cilantro, citrus aioli
-or-
SUNCHOKE SOUP
duck prosciutto, sunflower crisp, chervil oil
-or-
AHI TUNA TOWER
avocado, mango, sesame wonton crisps
-or-
BURATTA SALAD
heirloom tomatoes, basil, lemon, evoo
Entrées
6OZ TENDERLOIN
roasted garlic whipped potatoes, white asparagus, vanilla beurre blanc foam
-or-
MISO GLAZED SABLE FISH
charred cabbage, dashi broth, soba noodle salad
-or-
TRUFFLED SPAGHETTI & SIGNATURE MEATBALLS
tomato fondue, tête de moine
-or-
LOBSTER PAELLA
chorizo, chicken, saffron & tomato
-or-
BUTTER POACHED LOBSTER
parsley emulsion, sautéed nettles, tempura artichoke
-or-
BRAISED LAMB SHANK
roasted garlic whipped potatoes,chimichurri sauce
-or-
WILD MUSHROOM RISOTTO
grilled king oysters & roasted shallots
Dessert
THE LOVE PLATTER FOR TWO
spiced chocolate fondue, long stem strawberries, fruit skewers, sponge marshmallow, love shooters
-or-
SALTED CARAMEL CRÈME BRÛLÉE
caramelized banana, rosemary shortbread
-or-
MUD PIE
hazelnut crumble, chocolate mousse, ganache & marshmallow
À LA CARTE
KUSSHI OYSTERS 19.50
Half Dozen
CAESAR SALAD 9.95
SATAY PLATTER 27.95
Chef Select Satays
6oz CRAB CRUSTED TENDERLOIN 52.95
14oz ANGUS RESERVE RIB EYE 46.95
6oz WAGYU STRIPLOIN 145.00
BRUNCH

Chef's Breakfast 12.95
free range eggs, cumberland sausage, potato hash, tomato jam, braised pork hock baked beans
Avocado Toast 13.95
avocado, soft boiled eggs, prosciutto, roasted tomatoes, sour dough
Short Rib Hash 16.95
braised beef short ribs, sunny-side up eggs, tomatoes, potato gnocchi, green beans, pesto hollandaise
B.C. Mushroom Omelette 14.95
caramelized onions, pecorino, italian parsley, seasonal salad, potato hash
Lobster & Smoked Salmon Benedict 22.95
atlantic lobster tails, smoked salmon, hollandaise, seasonal salad, potato hash
Huevos Rancheros 14.95
fried eggs, crispy tortilla, avocado, pico de gallo, black beans, crema
Apple Cinnamon Stuffed French Toast 14.95
salted caramel, compressed apple
Smoked Salmon Waffle 16.95
cold smoked sockeye salmon, creme fraiche, chives, red onion, lemon balm, capers, potato hash

ORIGINAL
canadian back bacon, poached eggs, hollandaise, potato hash
FLORENTINE
creamed spinach & leeks, poached eggs, hollandaise, potato hash
WEST COAST
rock shrimp & roasted peppers, poached eggs, hollandaise, potato hash
Appetizers
Carpaccio 13.95
mustard seeds, garlic herb tuscan loaf, dijon-horseradish aioli
Crispy Calamari 12.95
fresno chilies, cilantro, citrus aioli
Spinach & Artichoke Dip 13.95
crab, artichokes, sun-dried tomatoes, cream cheese, toast points

Smoked Sable Fish Chowder 10.95
served tableside | wild mushrooms, double smoked bacon
Burgers & Sandwiches
Glowbal Burger 15.95
7oz burger patty, green leaf lettuce, tomato, pickle, mayo, mustard, aged cheddar, brioche bun
Lobster Filled Grilled Cheese 19.95
atlantic lobster, fontina, provolone cheese, green salad
PASTA
Truffled Spaghetti & Signature Meatballs 24.95
tomato fondue, tête de moine, shaved truffles
Pappardelle 21.95
braised short ribs, wild mushrooms, pine nuts, spinach
SALADS

Market Salad 17.95
chicken, beets, avocado, tomatoes, corn, carrots, baby greens, champagne vinaigrette
Caesar Salad 9.95
romaine lettuce, croutons, lemon & caper vinaigrette
Apple Chopped Salad 12.95
fiji apples, watermelon, macedonian feta, pumpkin seeds, honey-thyme vinaigrette

Gluten Friendly

sustainably sourced seafood
COCKTAIL HOUR MENU
Cocktail Hour is on daily from 2:30pm – 6:00pm. Enjoy select Cocktail Hour food items and $5 feature drinks!
DRINKS
Draft Beers 5.00
stella artois or parallel
Martinis 8.00
lemon drop, cosmopolitan, classic bombay gin or stolichnaya vodka
Glass of Wine 5.00
red, white
Sangria 5.00
white or red
Highballs 5.00
stolichnaya vodka, bombay sapphire gin, jim beam bourbon, sauza tequila or bacardi rum
APPETIZERS
Prawn Cocktail 9.95
3 tiger prawns, classic cocktail sauce, avocado
Buttermilk Parmesan Fried Chicken 2.00 each
peppercorn lime aioli, jalape˜o
Braised Beef Short Rib 2.25 each
truffle aioli
Mushroom Tempura 1.50 each
kabayaki sauce, togarashi
Beef "Tartaki" 2.00 each
puffed mustard chip, black garlic, spring onion, smoked egg yolk
1/2 lb Mussels Provencal 9.95
tomato, summer squash, garlic, toasted focaccia
Spinach & Cream Cheese Arancini 8.95
roasted red pepper emulsion
Cauliflower Nuggets 5.95
roja hot sauce
Ahi Tuna Tartar 9.95
ponzu, avocado, cucumber
Calamari 8.95
fresno chillies, cilantro, citrus aioli
Confit Duck Poutine 9.95
duck confit, gravy, cheese curds
VALENTINE'S MENU
Feb 11th - 14th
$70 Prix Fixe
Amuse-Bouche
Burrata Mousse
golden beets, fresh rose petal beurre blanc
Appetizers
Prawn Louie 16
smoky remoulade, mango coulis
or
Dungeness Crab Cake 18
curried tartar sauce, pickled fennel salad
or
Apple Chopped Salad 18
fuji apples, medjool dates, pumpkin seeds, blue cheese
Entre´e Platter
45 PER PERSON | MIN ORDER OF TWO
Snake River Farms Beef Tenderloin
crispy fried blue cheese ravioli, brussels sprouts, red wine jus
and
Saffron Lobster Risotto
atlantic lobster, squid, mussels, local fish, charred tomatoes
and
Bison Short Rib & Tiger Prawn Satay
carrot purée
Dessert
White Chocolate & Raspberry Dome 12
chocolate & gold sauce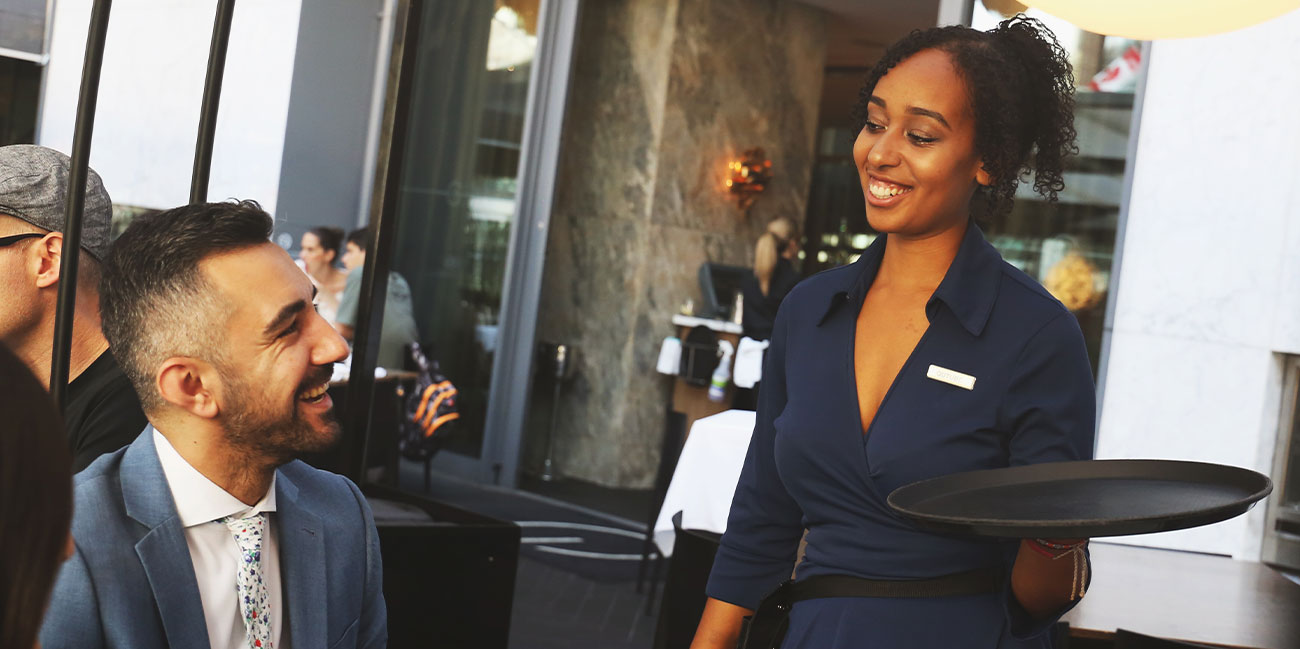 $13 BURGER AND A BEER
Join us at Glowbal for an $13 burger & feature beer every Friday until 3:00pm.
COCKTAIL HOUR
Cocktail Hour is on daily from 2:30pm – 6:00pm. Enjoy select Cocktail Hour food items, $5 feature drinks, and $1 feature oysters!

YOUR EVENT, YOUR WAY
Large parties have their pick of the biggest selection of private dining rooms in the city, each space offering a distinct personality (think gold wallpaper VS. quilted leather cladding).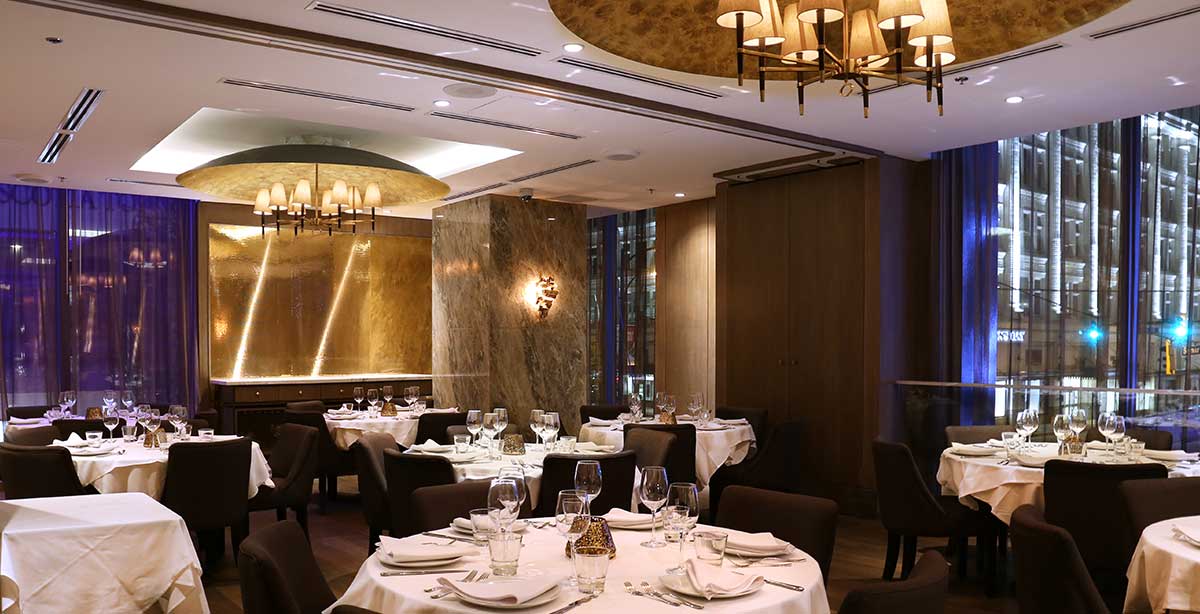 The Gold Room
Fully private room with multiple arrangements and group menus for up to 60 guests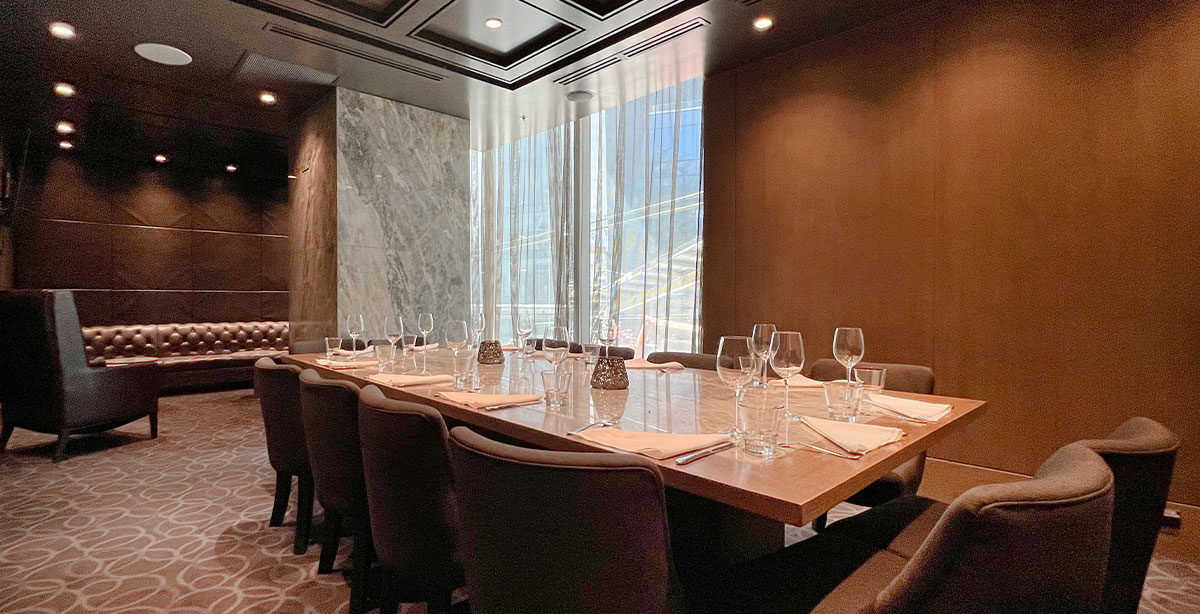 The Marilyn Room
Fully private room. Includes dining area, lounge seating, two flatscreen tv's and group menus for up to 12 guests.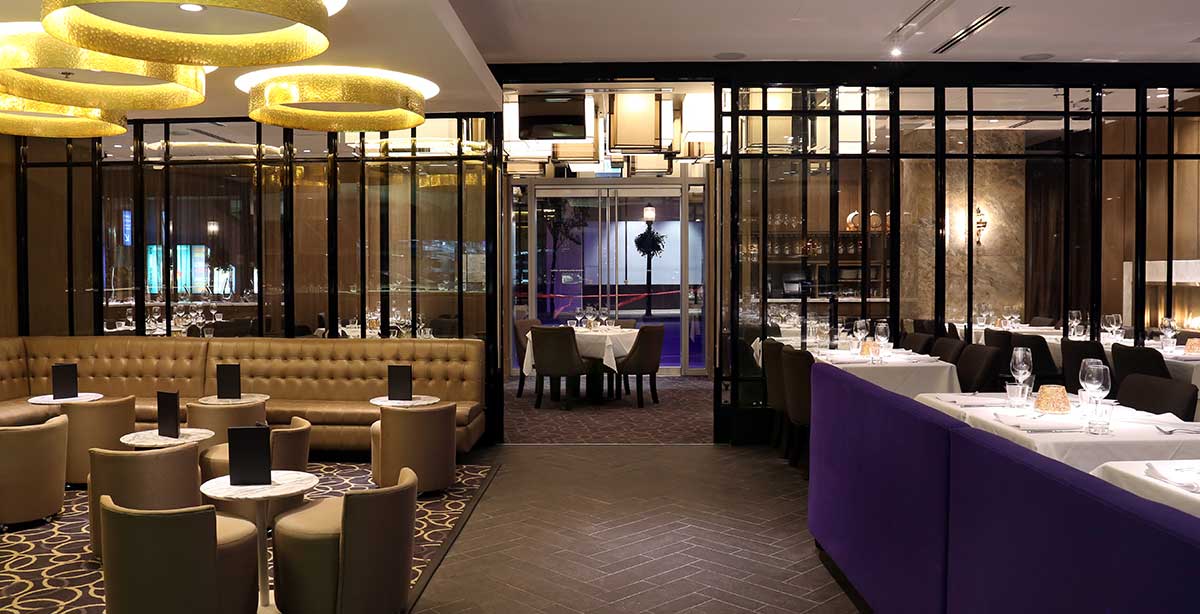 Buy-Out
Reserve the restaurant for your next big event. Contact our sale team for details.