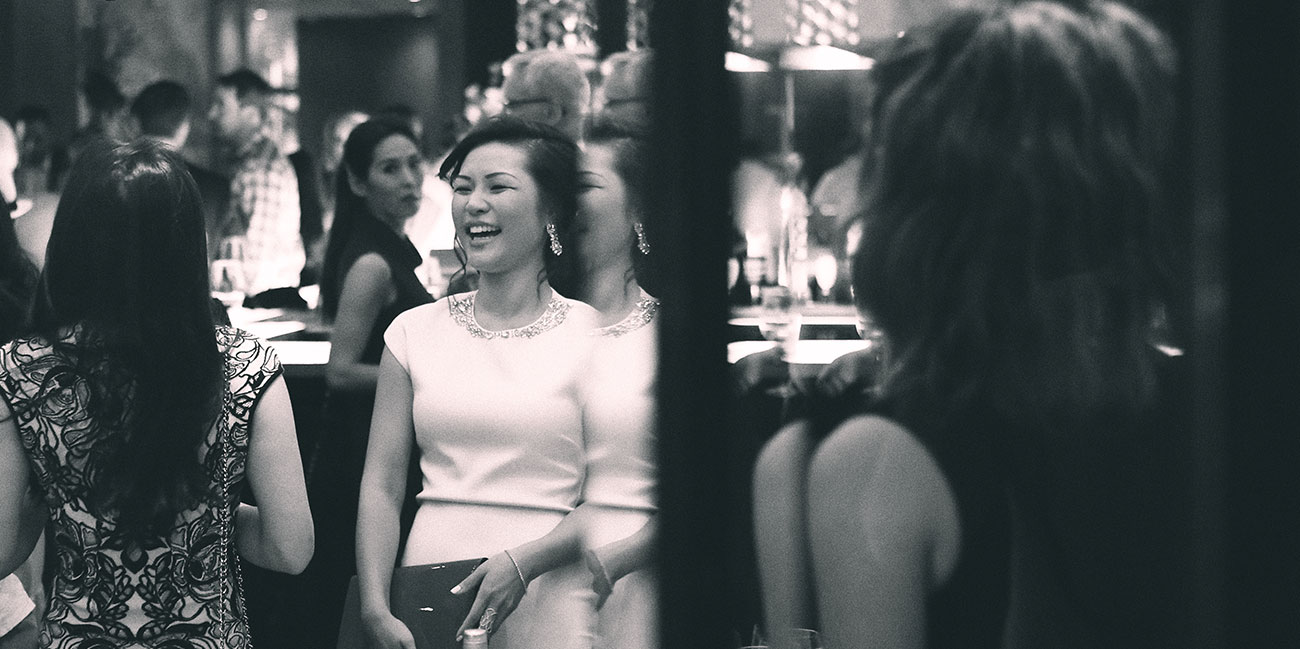 LUNCH
APPETIZERS
Locally Inspired Seasonal Soup 12
ask your server for details
Crispy Brussels Sprouts 14
grana padano cheese, lemon sherry vinaigrette
Lacinato Kale Salad 17
"ajo blanco" vinaigrette, almond, grape, rye croutons
British Columbia Albacore Tuna 19
soy cured loin, pickled radish, edamame hummus
Fried Humboldt Calamari 18
calamansi black pepper jam, scallions
Local Farms Fresh Greens 17
avocado, green apple, puffed granola, cucumber, sesame vinaigrette
SRF Wagyu Steak Tartare 21
chive, mustard, smoked egg yolk gel, toasted ciabatta
House-Baked Brioche Bread 9
whipped brown butter, sweet tarragon emulsion
Lunch Feature $16
Canadian Angus Beef Bolognese
rigatoni, parmigiano-reggiano, san marzano tomato sauce
Vegan Dub Bap
avocado on sesame & tamari rice, puffed quinoa, candied kale
served with smoked tallow mashed potato, seasonal vegetables, veal jus
100% Canadian Reserve Angus Beef from Alberta
All our Reserve Angus Beef is aged for a minimum of 21 days to maximize tenderness, enhance flavor and ensure an outstanding eating experience
Freshly Grated Black Truffle 16
Herb-butter Poached Prawns 16
Seared Quebec Foie Gras 24
Entrées
Vancouver Island Salmon Risotto 26
enoki fritters, snap peas, parmigiano-reggiano
Truffled Spaghetti & Signature Meatballs 29
tomato fondue, tête de moine, shaved truffle
Haida Gwaii Halibut 39
herb crust, caramelized sunchokes, sweet corn nage, 'nduja piperade
Vegan Pan-Seared Cauliflower 26
coconut, curry, apple, hickory potato sticks, pepitas
Radiatore "Carbonara" 28
salt spring island mussels & clams, three cheese, guanciale, egg yolk emulsion
Canadian Angus Beef Burger 20
farm-house cheddar, wild mushrooms, double-smoked bacon, house burger aioli, kennebec fries
"KFC" on Brioche Bun 18
korean fried chicken breast, sweet garlic glaze, mustard aioli, lettuce, pickles, twice fried kennebec fries
ACCOMPANIMENTS
Charred Broccolini 12
aged grana padano, smoked chili flakes
Roasted Local Mushrooms 13
thyme mustard jus, pearl onions
Rainbow Carrots 10
thyme & honey glaze
WEEKEND BRUNCH
APPETIZERS
Locally Inspired Seasonal Soup 12
ask your server for details
Crispy Brussels Sprouts 14
grana padano cheese, lemon sherry vinaigrette
Lacinato Kale Salad 17
"ajo blanco" vinaigrette, almond, grape, rye croutons
British Columbia Albacore Tuna 19
soy cured loin, pickled radish, edamame hummus
Local Farms Fresh Greens 17
avocado, green apple, puffed granola, cucumber, sesame vinaigrette
Smashed Avocado Toast 15
toasted brioche, chilliwack honey, pine nuts, arugula, black pepper
For Benny Lovers $15

served with poached organic eggs, freshly made hollandaise, crispy brunch potatoes
West Coast Eggs Benedict
smoked salmon & chives
Farm-House Eggs Benedict
canadian back bacon & smoked bacon crumbs
Vancouver Eggs Benedict
smashed avocado & baby kale
Brunch Entrees
Truffled Spaghetti & Signature Meatballs 29
tomato fondue, tête de moine, shaved truffle
Vancouver Island Salmon Frittata 19
scallions, sautéed garlic kale, black truffle lemon aioli
"KFC" on Brioche Bun 18
korean fried chicken breast, sweet garlic glaze, mustard aioli, lettuce, pickles, twice fried kennebec fries
Breakfast "FRY-UP" 27
two free-range eggs, pork sausages, breakfast potatoes, baked beans, tomatoes
House-baked Brioche French Toast 16
maple walnut mascarpone cheese
Buttermilk Waffle 17
strawberry marmellata, lemon basil cream cheese
Canadian Angus Beef Burger 20
farm-house cheddar, wild mushrooms, double-smoked bacon, house burger aioli, kennebec fries
Steak & Frites 36
7oz striploin steak, twice fried parmesan kennebec frites, house steak aioli & fresh greens
DELIVERY

ORDER DELIVERY WITH DOORDASH HERE
free delivery on Doordash orders over $10

ORDER DELIVERY WITH UBER EATS HERE
DINNER
APPETIZERS
Crispy Brussels Sprouts 14
grana padano cheese, lemon sherry vinaigrette
Locally Inspired Seasonal Soup 12
ask your server for details
Lacinato Kale Salad 17
"ajo blanco" vinaigrette, almond, grape, rye croutons
British Columbia Albacore Tuna 19
soy cured loin, pickled radish, edamame hummus
Fried Humboldt Calamari 18
calamansi black pepper jam, scallions
Local Farms Fresh Greens 17
avocado, green apple, puffed granola, cucumber, sesame vinaigrette
Veal Sweetbreads 17
korean sweet garlic glaze, toasted cashew, black sesame, chickpeas
SRF Wagyu Steak Tartare 21
chive, mustard, smoked egg yolk gel, toasted ciabatta
House-Baked Brioche Bread 9
whipped brown butter, sweet tarragon emulsion
served with smoked tallow mashed potato, seasonal vegetables, veal jus
100% Canadian Reserve Angus Beef from Alberta
All our Reserve Angus Beef is aged for a minimum of 21 days to maximize tenderness, enhance flavor and ensure an outstanding eating experience
Freshly Grated Black Truffle 16
Herb-butter Poached Prawns 16
Seared Quebec Foie Gras 24
Entrées
BC Wild Mushroom Risotto 26
enoki fritters, snap peas, parmigiano-reggiano
Truffled Spaghetti & Signature Meatballs 29
tomato fondue, tête de moine, shaved truffle
Braised Wagyu Beef Cheeks 44
seoul-style pan jus, herb crumbs. shingo pear, potato purée
Haida Gwaii Halibut 39
herb crust, caramelized sunchokes, sweet corn nage, 'nduja piperade
Radiatore "Carbonara" 28
salt spring island mussels & clams, three cheese, guanciale, egg yolk emulsion
Maple Hill Farm Crispy Half Chicken 36
caper-raisin emulsion, charred broccolini, parmesan, chili
Vancouver Island Organic Salmon 37
black truffle vinaigrette, sautéed garlic kale, yukon gold potato purée
Vegan Pan-Seared Cauliflower 26
coconut, curry, apple, hickory potato sticks, pepitas
ACCOMPANIMENTS
Charred Broccolini 12
aged grana padano, smoked chili flakes
Roasted Local Mushrooms 13
thyme mustard jus, pearl onions
Rainbow Carrots 10
thyme & honey glaze
HAPPY HOUR
Daily from 2:30pm – 5:30pm
SHARE PLATES
Marinated Olives 6
cerignola, kalamata
Humboldt Calamari 13
calamansi black pepper jam, scallions
lacinato kale salad 12
"ajo blanco" vinaigrette, almond, grape, rye croutons
crispy brusselS sprouts 10
grana padano cheese, lemon sherry vinaigrette
fried macaroni & cheese 12
porcini mushroom ketchup
Beef Meatballs 10
san marzano tomato sauce, house bread
"KFC" 13
korean fried chicken breast, sweet garlic glaze, mustard aioli
Truffle Parmesan Fries 10
twice fried kennebec fries, truffle aioli
HAPPY HOUR WINE DEAL
Tantalus Bear Chardonnay 11.50
Okanagan BC | 5oz
Sandhill Syrah 9.50
Okanagan BC | 5oz
FEATURE OYSTERS
Feature Oyster 1.75
served on the half shell with red wine, shallot and chive mignonette
DRINKS
DRAFT BEER 14
oz

5

parallel 49 | craft lager or pale ale
Highballs 1
oz

$6

stolichnaya vodka, bombay sapphire gin, sauza tequila, bacardi rum
Sangria 3
oz

8

red or white
Glass of Wine 5
oz

6

red or white
Bottle of Wine 30
red or white
Martinis 2
oz

10

bombay gin or stolichnaya vodka, cosmopolitan, lemon drop classic
DESSERT $13
CHEESECAKE
okanagan cherries, lemon sorbet, crispy meringue
TRIPLE-LAYER CHOCOLATE CAKE
espresso gelato & hazelnut crumbles
COCONUT PANNA COTTA
fresh mango, passion fruit ganache, oat crumbles
CREME PATISSIERE
cotton candy "brûlée", soft pastry, vanilla gelato, raspberries
HOUSE SORBET
ask you server for the flavours
DESSERT
Gâteau Fraisier 13
white chocolate & strawberry mousse, stuffed meringue, pistachio cream
12-Minute Chocolate Cake 13
dark fondant chocolate, vanilla ice cream
Chiboust Brûlée 13
crème chiboust, seasonal fruits, apple grand marnier
Tiramisu 13
mascarpone mousse, chocolate sponge, punch cafe
Mud Pie 13
chocolate hazelnut crumble, chocolate mousse, chocolate ganache, chocolate micro sponge
Zeppole al Cioccolato 13
italian-style doughnuts, hazelnuts, vanilla crème anglaise, amaretti biscuit
Sorbet 13
seasonal selection, fresh berries
Mini Feature Desserts 6
ask your server for today's selection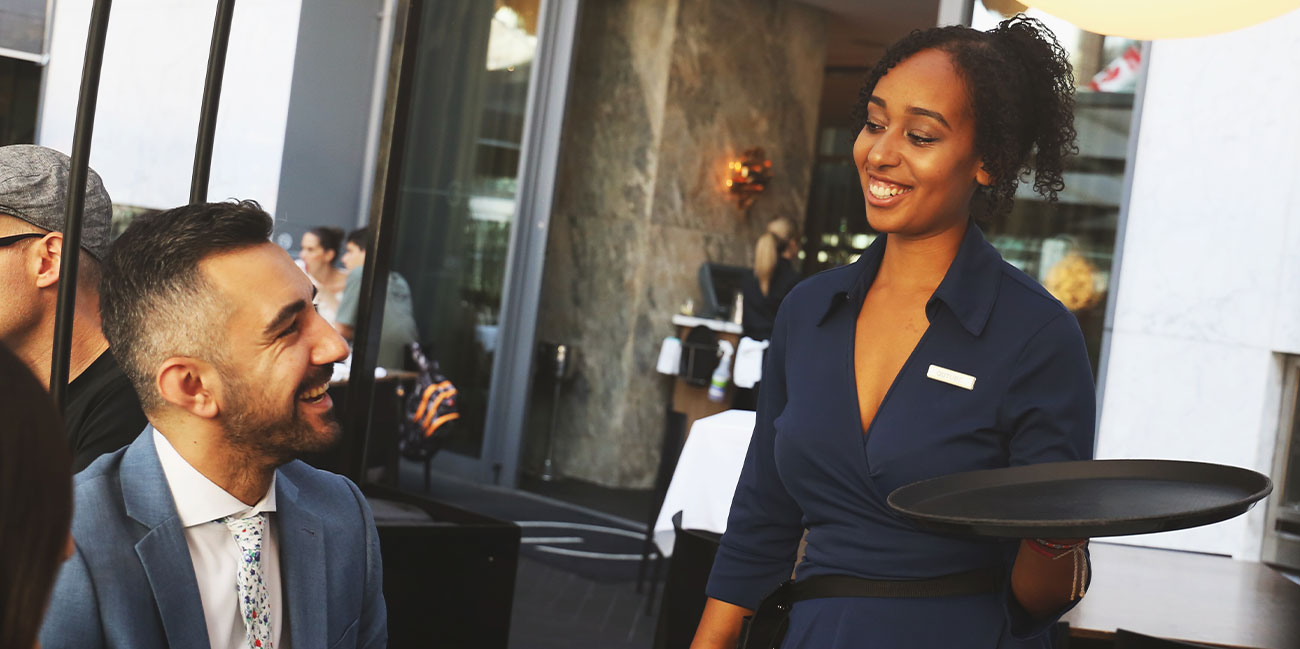 $16 Burger & Beer Friday
Available until 2:00pm every Friday!
HAPPY HOUR
Happy Hour is on daily from 2:30pm – 5:30pm.
BIG CUT THURSDAYS
The biggest cuts for the biggest deal are available every Thursday for dinner! Choose from 34oz Grilled Porterhouse Steak & Jumbo Garlic Prawns or 54oz Canadian Angus Beef Tomahawk Steak served with our most popular sides!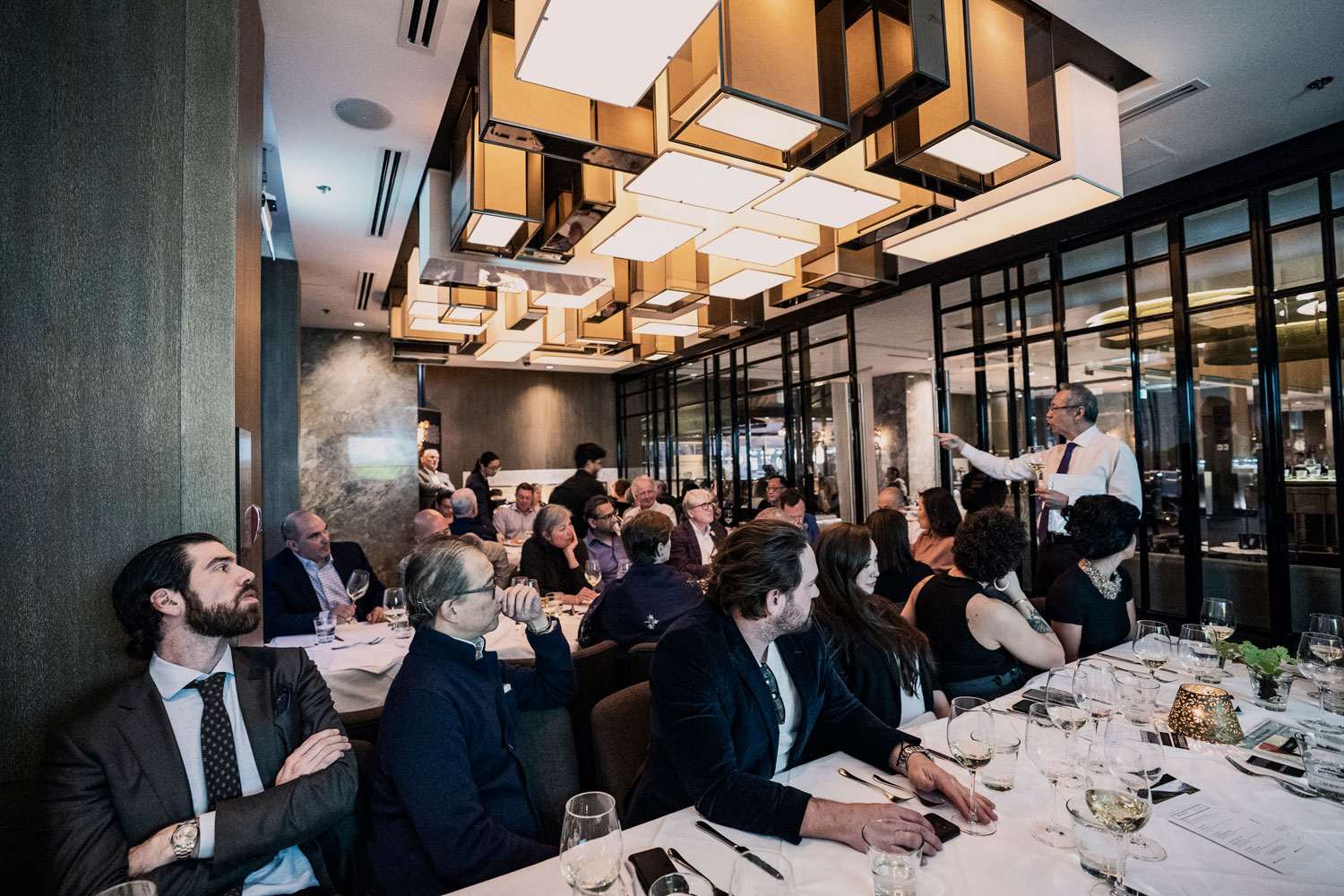 YOUR EVENT, YOUR WAY
Book your next group reservation with us! Click the Group Request button below or email [email protected] with event details including, date, time, number of guests and occasion, and we would be happy to assist.
GLOWBAL RESTAURANT GROUP CATERING
Our catering service is all about a more satisfying experience on every level. Download our information package at the link below.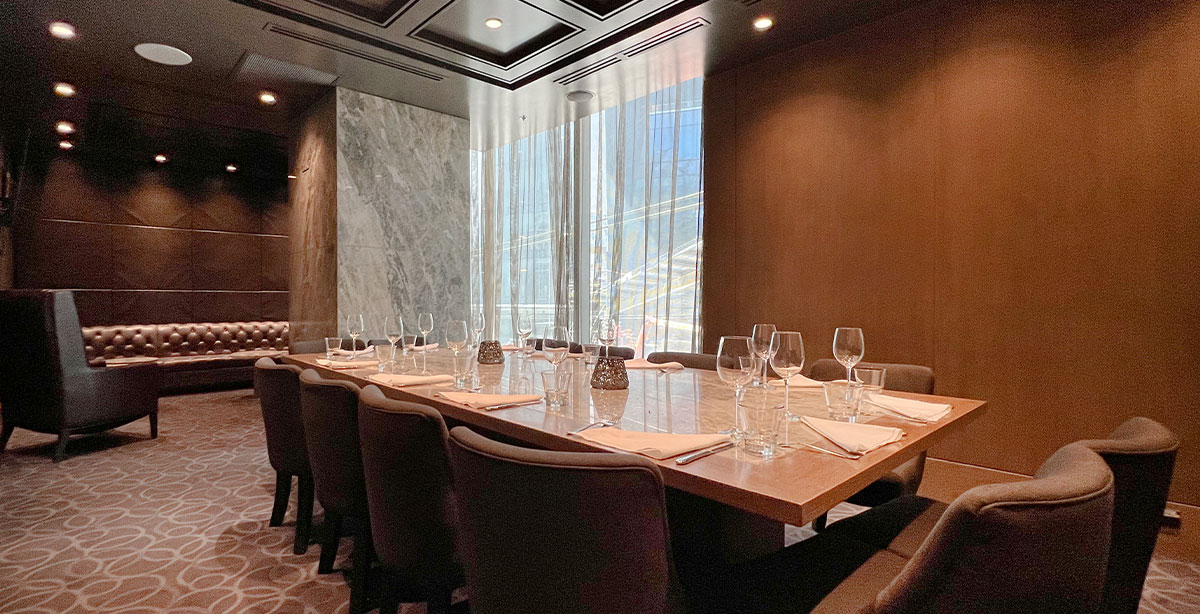 The Marilyn Room
Fully private room. Includes dining area, lounge seating, two flatscreen tv's and group menus for up to 12 guests.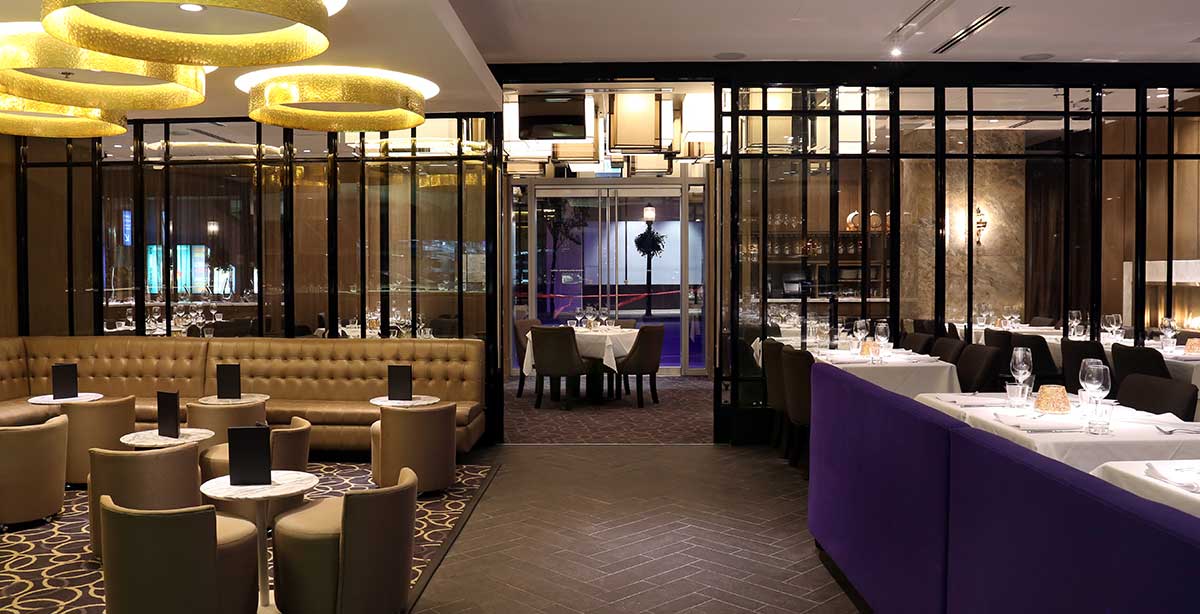 Buy-Out
Reserve the restaurant for your next big event. Contact our sale team for details.
CONTACT & HOURS
590 West Georgia, TELUS Garden
Vancouver, BC V6E 1A3
NEW TEMPORARY HOURS
Monday - Friday | 11:30am - Late
Saturday & Sunday | 10:30am - Late
Weekend Brunch | From 10:30am



HOLIDAY HOURS:
Monday August 2nd

Open For Lunch, Brunch, Happy Hour, and Dinner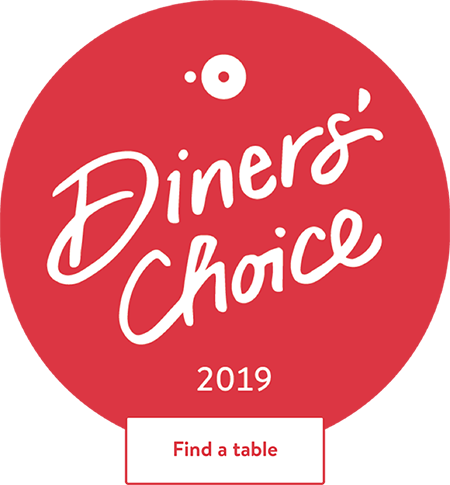 JOIN OUR WINE CLUB
Be the first to receive exclusive details on our upcoming Wine Dinners and Events.
SIGN UP
E-GIFTCARDS
Send e-gift cards to yourself or a friend! Choose your artwork, personal message and denomination of $50, $75 or $100.
---
BUY NOW
BUY NOW
PLASTIC GIFTCARDS
Plastic Giftcards can be purchased in-person at any one of our restaurant locations in any denomination of your choosing.


---
CHECK BALANCE